I am delighted to announce we have found the newest member of the Open Knowledge team: Pavel Richter joins us as our new CEO!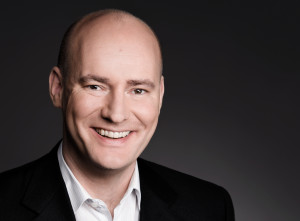 Pavel's appointment marks a new chapter in the development of Open Knowledge, which, over the last ten years, has grown into one of the leading global organisations working on open data and open knowledge in government, research, and culture.
Pavel has a rich and varied background including extensive time both in business and in the non-profit sector. In particular, Pavel brings his experience from over five years as the Executive Director of Wikimedia Deutschland: under his leadership, it grew to more than 70 staff, an annual budget of nearly 5 million Euros, and initiated major new projects such as Wikidata. Pavel's engagement follows an extensive international search, led by a team including members of the Board of Directors as well as a Community Representative.
Personally, I am delighted and excited to welcome Pavel as CEO. This appointment represents an important step in the development of Open Knowledge as an organisation and community. Over the last decade, and especially in the last five years, we have achieved an immense amount.
Going forward one of our most important opportunities – and challenges – will be to forge and catalyse a truly global movement to put openness at the heart of the information age. Pavel's experience, insight and passion make him more than equal to this task and I am thrilled to be able to work with him, and support him, as he takes on this role.